You may have seen on the news that Queensland, Australia is experiencing horrific flooding.
Lives have been lost, homes are under water and thousands of people are living in evacuation centers.
You can see some of the devastation
here
.
In an effort to do our crafty bit we have joined Toni's
Flood Relief Appeal Auctions
.
You can read all about the appeal on Toni's blog
Make it Perfect
but basically, we are offering up 5 Fat Quarterly subscriptions and holding a raffle.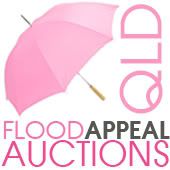 This giveaway is open to everyone no matter where you live.
To enter this giveaway you must donate $5 to the Premier's Flood Relief Appeal.
You may enter as many times as you like but each entry / donation must have a separate receipt number.
Leave a comment/s below with your receipt number.
5 winners will be drawn on Wednesday 26th January.
Please help spread the word!